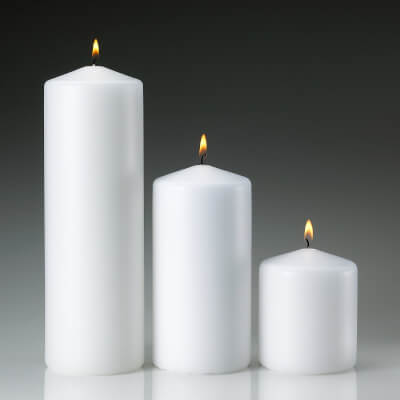 Wedding Candles
The London Candle Company supply the full range of wedding candles. It's the little things, those personal touches, that make the special day truly memorable. And as any successful wedding planner knows, reliable suppliers are key to hosting the perfect day.
As the UK's leading bulk candle specialist, The London Candle Company stock a huge range of candles and associated products.
Our candles are long burning, European manufactured and of exceptional quality. Our speedy delivery service (next working day) guarantees we will meet last minute orders. And our customer service is second to none. Our vast range of stock items is extensive. Whether it be chunky white pillar candles, floating glass candle holders, impressive 140cm tiki bamboo torches or beautiful hurricane lamps, all our products chosen for their quality and style.
For all your wedding candles, events candles or summer party candles, choose The London Candle Company. shop here: www.londoncandles.uk/shop